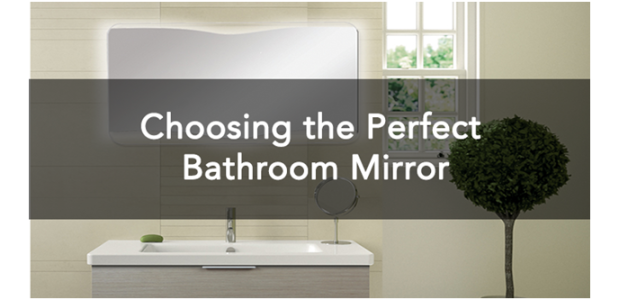 Are you wondering how to choose a bathroom mirror? Here at Bath1, our Transolid bathroom and vanity mirrors offer something for every personal style, including a variety of frame options, shapes, and sizes.
Nearly any time you're in a bathroom, you likely take a quick peek at your reflection, fix your hair or straighten your shirt collar. You use bathroom mirrors every day and they certainly add character. Combining style and function, these products also serve as a work of art whether you're using small vanity mirrors or a much bigger, bolder option.
If you're wondering how to choose the right mirror for your bathroom, consider the following advice:


The Right Size for Your New Bathroom Mirror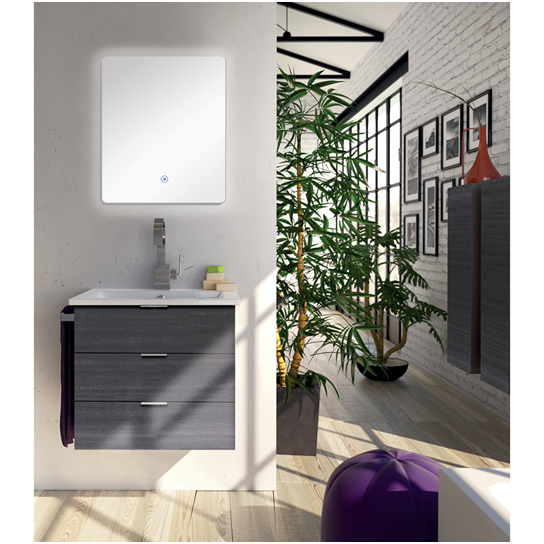 One of the biggest considerations for this product is sizing. There are many factors that play a part in picking the right size, which can make or break the function and appeal of this product.
When choosing the size of bathroom or vanity mirrors, consider the following:

● Try to keep the width of the mirror equal to the size of your vanity. This creates a balanced and proportioned appearance.
● If an equal width isn't possible, aim for 70% to 80% of the width of your vanity.
● The height of the product depends on the height of the people using it. Generally, you'll need a foot of height above and below eye level of the person using it.
● Use as much height as possible so it opens up the space and provides more viewing angles.
● Keep the mirror 4-to-7 feet above the floor.
If the bathroom mirror is too large or too small, it will look disproportionate to the vanity. That's why it's important to consider size before you move onto other aspects of the mirror.
Now that you have some sizing tips and ideas, the next step is to consider the frame material.


Popular Framing Options for Bathroom Mirrors
From mosaic frames that sparkle to sleek metals, there is no shortage of shapes, styles, and frames to choose from regardless of your personal taste.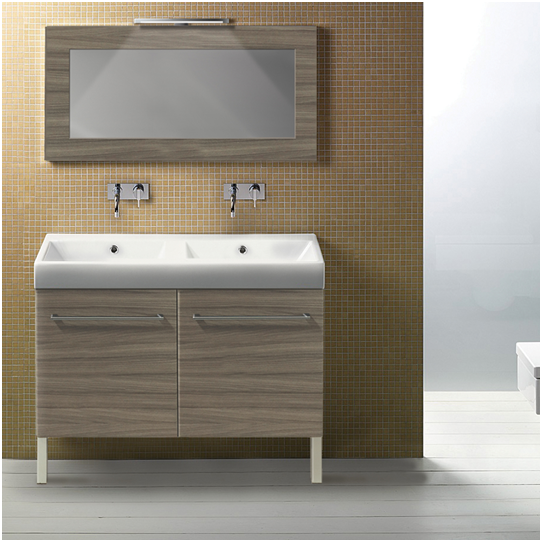 Some of the most common frames you'll find include:
● Wood: Plays off of natural elements of bathroom decor. They can incorporate a rustic or contemporary feel to the space, depending on the type of wood and its stain or paint color.
● Glass: Glass-on-glass creates a stunning visual effect, maximizing light and even adding a touch of glamour.
● Aluminum and Acrylic: Two popular frame materials that won't rust from condensation formation. This option works well with silver bathroom accessories and accents. Acrylic is notably flexible in terms of color and shape.
● Bronze: This heavy framing material can add warmth to the bathroom as well as feminine flair, depending on the overall style of the frame.
● Stone: A stone frame adds luxury to a space with earthy elements. It can enhance decor that reflects a spa or beachy theme, but it can work to provide elegance in any space.
When choosing a frame material, consider the overall theme for the bathroom. A big and bold frame draws a lot of attention to the mirror, while frameless options blend into the background but maximize your viewing space.


The Luxury of LED Lighting
In this era of technology, bathroom mirrors are evolving to make our primping experience easier and more enjoyable. There are many exciting features and upgrades to consider, especially when you need more light in your bathroom.


One of the fun features of modern bathroom mirrors includes LED backlighting. For example, this contemporary bathroom mirror provides 50,000 hours of vibrant LED lighting. This means that you can keep the LED light on for over 5 years without it burning out! It's easy to install by wiring to a wall or using an on/off touch sensor.
What's the benefit of using LED lighting? It's highly energy efficient and gives your bathroom a radiant glow, providing more light to style your hair or apply makeup. It can also serve as a nightlight if you need a glow in your bathroom when it's dark; simply choose a lower wattage bulb.
When you incorporate new technology with a run-of-the-mill mirror, it turns into something truly spectacular! What type of mirror do you plan adding to your bathroom?


Bath1: The Best Online Source for Bathroom & Vanity Mirrors
It's exciting to consider all of the options you have in store for one of the most classic bathroom products on the market. Flexible in design and always functional, Bath1 has the best bathroom mirrors with incredible quality and aesthetics.
Leave A Comment