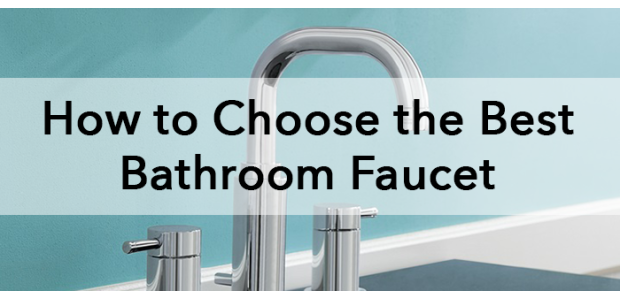 Bathroom faucets are an understated upgrade that brings out the best in your bathroom. From sleek designs to perfected engineering for handwashing, a bathroom sink faucet is an essential aspect of bathroom design.
With this insightful guide, you'll be able to choose the ideal faucet for any bathroom---old or new!
Consider the Sink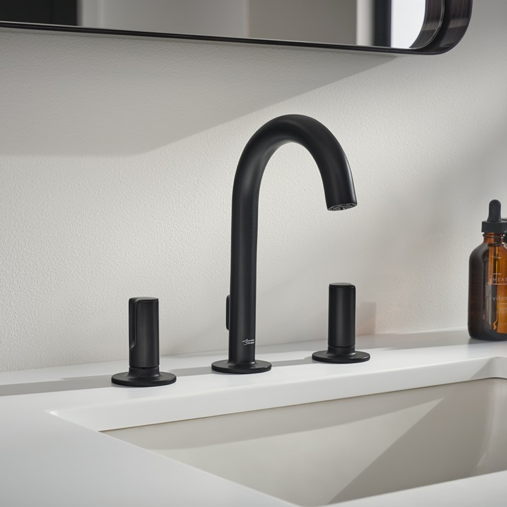 Before diving into your faucet options, first consider your bathroom sink. When you are installing a brand new sink, you can select any type of faucet that you fancy. If you are using the existing sink and replacing the faucet, you are slightly more limited.
Selecting faucets for existing sinks: When you're working with existing bathroom sinks, take a look at the sink holes. This will tell you whether you need a single handle bathroom sink faucet or a double hole bathroom sink faucet. There are also widespread options available, where the sink contains 3 holes that are at least 8 inches apart. On a smaller scale, you can choose a centerset faucet.
Selecting faucets for new sinks: The sky is the limit! There are nearly endless options in terms of style. Whether you're looking for bold, sleek, or subtle, there is a product to suit any style and bathroom from nearly every era!
Style Factors for Bathroom Faucets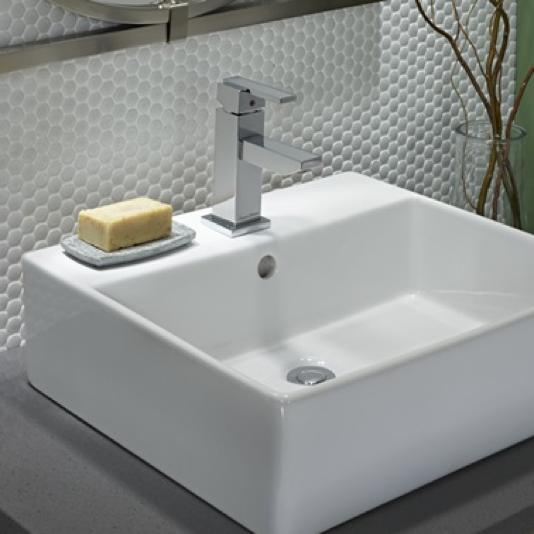 The key to selecting the best style is to consider the elements of your bathroom together as a whole. This creates a uniform appearance and the exact style that you want for your bathroom.
Sink Depth: Sink depth determines the size of a bathroom sink faucet. A large sink faucet on a small sink will send water overflowing onto your countertops in no time. You'll want to scale the size of the faucet according to the sink depth.
Sink Style: Are you looking for a spa-like retreat or a modern bathroom with upgraded bathroom accessories? Matching the faucet design with the bathroom sink creates a cohesive look and feel.
Countertops: Bathroom countertops can come pre-cut with holes for your faucet, or they may not have holes at all. If you're having the holes custom drilled into the countertop, you'll need to pick your faucet first.
Finishes: Match the finish with other bathroom accessories such as bathroom towel racks, bathroom decor such as soap dispensers and even shower hardware.
Handles and Spouts for Bathroom SinkMixing and matching handles and spouts is one of the joys of customizing your bathroom! These are just a few of the options available, with some including new technologies such as a faucet with a sensor.
Faucet with Sensor: A faucet containing a sensor provides a truly hands-free approach to hand washing. The sensor is triggered by the wave of a hand or simply stepping in front of it. From there, the stream of water flows until you step away from the sink. Bathroom sink faucets with a sensor are beneficial because:
● If your hands are messy it will keep the faucet and handles clean.
● They prevent excess spreading of germs or bacteria.
● Automatic shutoff saves on water.
● Water temperatures can be preset for convenience and comfort.
Once you switch to a sensor-operated faucet, you probably won't ever want to go back!
In addition to sensor handles, other traditional options include cross handles, knobs, and levers.
Selecting Your Shape: Don't forget that there is a world of options in terms of spout selection. Some of the most common shapes for sink spouts include:
● Gooseneck faucets: A long, elegant-looking faucet that adds beauty and a focal point to any bathroom.
● Low arc faucets: Compact yet compelling faucet style that fits a variety of bathroom designs.
● Channel faucets: Includes strong angles in design with the water flow effect of a cascading waterfall.
● Swivel faucets: Easily rotate the faucet to the exact position desired.
Find Faucets that Suit Your Fancy at Bath1
Bath1 is the leading provider of quality, stylish bathroom faucets online. With our faucet selections, you can design an entire bathroom around this product or replace a failing faucet with something more functional. Find countless finishes, spout designs, handles, and more in our endless inventory!
Leave A Comment